Everyone had warned me that living on my own would come with it's own challenges and obstacles... What they failed to inform me about though was that living in a vintage house wasn't as glorious as it was made out to be. I've always heard horror stories about that roommate from hell or getting stuck in the suburbs with your parents and having to run into your high school boyfriend's mom 3 times a week at your local HEB. But hey, if moving out is so easy, why don't I give it a try huh? Although I've been used to being alone and entirely independent for the most part, I was not prepared for this journey into 38th and half street. 
It was about 3 months ago when I was in a rut with my living situation and needed to find a place to live, FAST. Thankfully, an unfamiliar but familiar enough face offered me a room in a vintage house/art studio in Austin, built in the 1940s, that she had been crashing at for some time now. Being young and naive, I really didn't see much to the ware and tear that came with the flaws of living in this house and sadly this loose arrangement did not come with any bold disclaimers.
Being a child of divorce, packing was an expertise I had long mastered. With the help of some very supportive friends, I gathered my belongings, hitched my mattress a ride, and headed downtown. In the process of moving my things into this home with an exterior of green paint with a red door, I was told that my T.V. was not invited. And with that came the news that this oh so lovely home also did not come accompanied with a microwave, washer, dryer or anything "modern" basically. A bit startled but not discouraged, I instead was introduced to a vintage gas stove, a dark room in the kitchen, a clothes line, and a claw-foot bathtub. With my head held high I embarked in this gamble living with some folk that really do keep Austin weird…
With the home being under some major construction, I got the master bedroom. My bedroom has six very old pulley operated windows outlined with chipped wooden trim. My clothes hang from racks nailed into the ceiling. My mother and grandmother's scarves hang from the rusted chandelier. An ironing board comes down from a tiny closet. The walls are thin, you hear everything or even worse everyone hears you...  The wood floors are dusty and faded. The cobwebs are dormant. Over my bed hangs two very special Salvador Dali posters illuminated by a black light. In the corner my playboy frame, and of course my freak stuffed animals dangle from strings tacked onto the ceiling. The walls are painted a gloomy grey. Found in the room when I arrived was a vintage fuchsia velvet couch with claw-foot legs.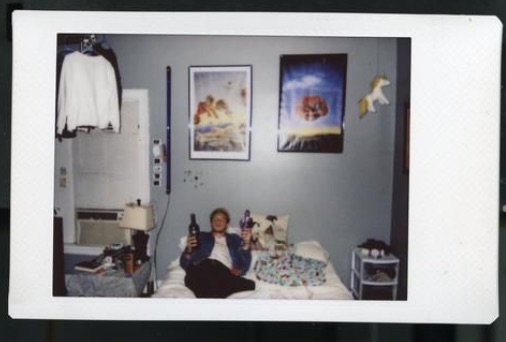 My first night in I watched my new roomie slaughter not 1 not 2 not 3 but 4 cockroaches in the restroom in the midst of me stepping into the shower. Needless to say, I sobbed myself to sleep and this was just the beginning of my cockroach-phobia. As I began to recognize that cockroaches were not the only critters among me and no solution was near, I swallowed my very heavy tears and familiarized myself with the unspoken bug demographics in my surroundings. My friend Ryan, who felt like a superhero to me in these times, would attempt to make situations comical for me and say things to the roaches like "Get outta here, you and your buddies aren't paying rent!!!" There has been multiple occasions where my bug triggered meltdowns have ended with Ryan lit-er-ally taking his big ass fist to a cockroach, or making funny videos in the kitchen throwing what my Mexican grandmother would call a chancla (a shoe) at them. Other not so fun middle of the night incidents where I have woken up next to two scary looking spiders and would literally get strip searched looking for spider bites up and down my scared body.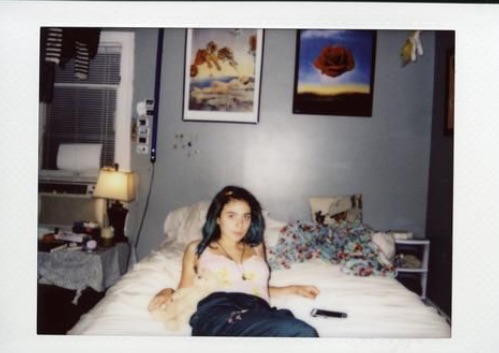 My motto that happen to stay with me after my fair share of bugs, leaking AC units, shattered windows, wild pets and more was, "it's just like summer camp right?" I was entirely out of my element, I knew that from the start, but I learned more about myself in 3 months then I had in a very long time. While my expectations for my experience in the green house with a red door failed, a lot of other things exceeded my vision. For those out there going through your own "summer camp" experience or struggling with that roommate from hell, keep truckin' baby.